The Organizing and Scientific Committees for the Phyllosphere 2021 conference (originally planned for July 25-29, 2021) have been closely monitoring updates on the spread of the COVID-19 coronavirus and the ongoing rollout of vaccines. We want to inform you that the decision has been made to reschedule the conference to next year, July 17-21, 2022, at the original venue in Davis, California, USA. We regret the inconvenience that comes with this decision to (again) postpone the meeting. Our highest priority continues to be the safety and well-being of our conference participants. We thank you for your understanding. The website (http://phyllosphere.ucdavis.edu) has been updated to reflect the new name (Phyllosphere 2022) and dates for the conference. Updates on registration, abstract submission, speaker schedule, housing, social program, and more will be posted online later this year. To receive email updates about this meeting and about Phyllosphere Fortnight 2021 (see below), subscribe here. Click here to download a save-the-date flyer for Phyllosphere 2022.
For questions about the meeting, contact phyllosphere2022 at gmail.com.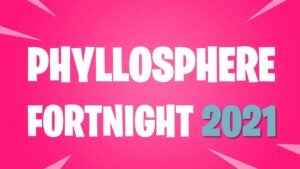 If you are looking for the PHYLLOSPHERE FORTNIGHT 2021 website, click here.